Rory McIlroy--Most Unstable Swing
in Golf History
Rory McIlroy -- Most Unstable Swing in Golf History from Somax Performance Institute on Vimeo.
Rory's swing is 2-5X less stable than other golf greats; his downswing sequence is the same
as a pro who went winless his first 9 years on tour; he changes his alignment a total of 42º
between address and impact, and he is headed for the yips. His swing is the main thing
holding him back this year.
The Somax RSSSSA system of swing analysis and measurement shows he has unfortunately
saddled himself with the most inefficient swing in the history of pro golf.


Stability Score™ Infographic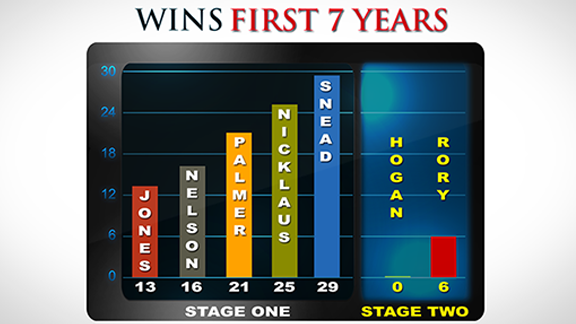 Sequence Infographic